As restrictions start to ease, and the number of infections falls, Osteopathic clinics are starting to re open. I'm very pleased to say that on Tuesday 23rd June, I started seeing patients at my Winchester practice again. That's not to say things are back to normal. There are still restrictions in place, in terms of PPE, contact time in the clinic room, patient spacing and new hygiene practices. This means, that in the short term, there will be fewer appointments available.
It was World Environment Day recently. With fewer flights and car journeys, the lockdown period produced less pollution, better air quality, liberated wildlife, more wild flowers and helped the ozone layer. Some of us have used this period to start exercising more. According to a 2009 study, it can take anywhere between 18 to 254 days for a person to form a new habit. The study also concluded that it takes an average of 66 days for a new behaviour to become automatic. So, it's been over 80 days since lockdown, and some of our new exercise routines may becoming an automatic habit. Well done and keep it up! If I could bottle the benefits of exercise, I would give some to all my patients. As a patient said to me last year, "motion is lotion".

Here's a link about building activity into daily life. Scroll to the end of the page to read about the 'Gold Standard' exercise recommendations.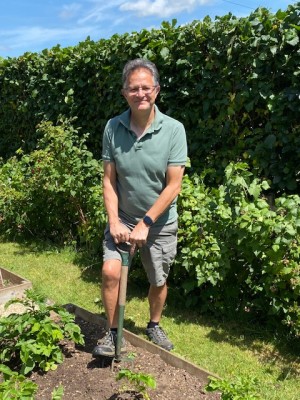 For anyone who is sheltering and would rather not attend clinic in person, then telehealth is for you. These will remain available for the foreseeable future, and are bookable through my website. Looking forward to happier times.