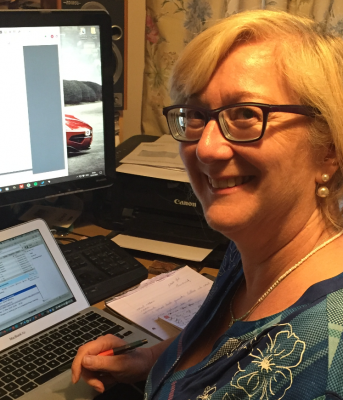 The past few months have been a testing time for all. Some have flourished and been able to use the time to develop new skills and an appreciation for things around them, others have struggled with isolation, uncertainty and illness. However you have been affected or responded to the impact of SARS-CoV-2, most of us have been challenged in some way. A way to reframe this more positively is to take some time to reflect on what we have learned and how we can incorporate knowledge of what is important to us into our lives going forward. Developing resilience comes from this sort of response to adverse circumstances.
I have particularly reflected on the amount of information and disinformation that has been circulating. We can try to understand what circumstances others are dealing with but may have no real idea and it is important to remember to be kind, both to ourselves and others.
At The Natural Practice we have pulled together, supported each other and endeavoured to continue to be there for our patients. We have met together as a group of practitioners regularly via online meetings, where we have discussed the latest news and research and also taken time to listen to each other's experiences and to support each other. Online consultations have become a way to connect, even though they can be frustrating at times with unexpected interruptions and technological issues. The staff have adapted to a new way of working to reduce risks to staff, patients and practitioners as much as possible, while still providing an efficient service and we are now all offering some face to face appointments, with suitable precautions, for those who need to come into the practice.
We have learned much over the last few weeks. Perhaps one of the most important things is general well-being. A good constitution and attention to lifestyle is important in being able to respond positively to new health threats. Knowing how to support the body and mind and just what may be most needed on an individual basis may make the difference in how we respond to challenges to our well-being. This is an area where we can all find some control and focus in an uncertain situation. Choosing to value and care for yourself in body and mind, understanding what is important to you and how to make healthier choices gives a measure of control where conventional treatments may not exist, adverse effects make them an unsatisfactory choice, or as an adjunct to assist response. For those who know me, you will be aware that this has been an incredibly busy time as I do not only work at The Natural Practice. My work has also involved supporting doctors in the NHS and integrated medicine through my roles as a GP appraiser and Responsible Officer to the GMC, making recommendations about suitability for revalidation and supporting doctors who may be struggling for whatever reason. I am also Vice President of the Faculty of Homeopathy, the organisation for statutorily registered health professionals trained in homeopathy, including doctors, dentists, vets, nurses and pharmacists.
I'm very grateful to all the team at The Natural Practice for their support and being there for you, our patients. I would encourage you to use this time to address your needs to support your mind and body and to consider a "health MOT" with a practitioner. Our practitioners will be sharing their thoughts on preparing for the winter months and developing more self awareness or addressing an imbalance in health, nutrition, or mind-body connection over the next few months via newsletter, social media or website. I'm proud to be part of our team and to be involved in helping you to build and sustain better health.