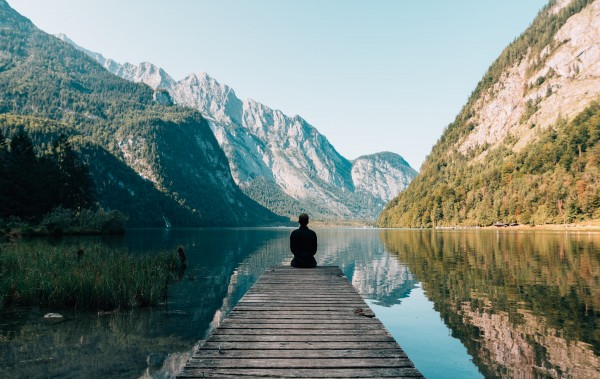 Dr Katya's Mind-Body course 'Finding your inner doctor'
Like many other people, I have entrusted the doctors with my health. Even after qualifying as a doctor myself, I did not question my doctors for prescribing increasingly potent medication for a fairly common condition. However, when my hospital specialist letter stated: "not responding to conventional treatment" and I was offered potent immunosuppressants, I knew I had to look for the answers elsewhere. I decided to look inwards. With the help of professionals, my family and friends, lifestyle and complementary medicine, I emerged on the other side. Having gone through my own inner healing journey, I could not treat my patients the same as before. So I researched and trained extensively to help people to explore their symptoms as an integral part of themselves. Mind-body approach looks at physical symptoms as being intricately related to the rest of our lives. My personal healing journey, further training and the experience of working one-to-one with my patients in this way inspired me to create this course and help you find your inner doctor.
Dates Mondays: 20th of April, 4th of May, 18th of May & the 1st of June.
Time 13:00-14:30
Location Online via Zoom
Number of participants This is a small group course.
Price for the whole course (Four 1hr 30min sessions) - £100.
Aims
This course aims to:
Explore ways of maintaining and maximising wellbeing
Help you understand how psychological, emotional and social factors contribute to being well and developing illness
Empower you to find ways of connecting to your intuition
Learn and practice relaxation and visualisation techniques
Explore the value of a robust support network in health and illness
Who is the course for?
This course is suitable for people who
want to stay well

have symptoms that are poorly understood or explained by the medical profession
have chronic condition(s)
who are 'stuck' in their treatment despite their best efforts
who are curious how the psychological, emotional and social aspects of their lives influence their health
Topics that will be covered during the course:
Healing state

-

Stress response & How to switch on the relaxation response
The history behind your condition - Connecting the past with the present

Physiology of emotion - The importance of releasing suppressed emotions/trauma and ways of doing it safely

Listening to your body and using your intuition - How to write your own diagnosis

&

prescription
Support network in health and illness and how to build one
Structure of a typical session:
Presentation and discussion of a particular topic (please see above)
Guided grounding exercise (breathing/meditation/relaxation/visualisation)
Solo exercises during the session

Optional emotional homework and resources to explore
How to enroll?
The small print
Refunds of 50% will be granted if the course is cancelled 2 full weeks in advance

No refunds will be available if you decide that the course is not for you after the course commences