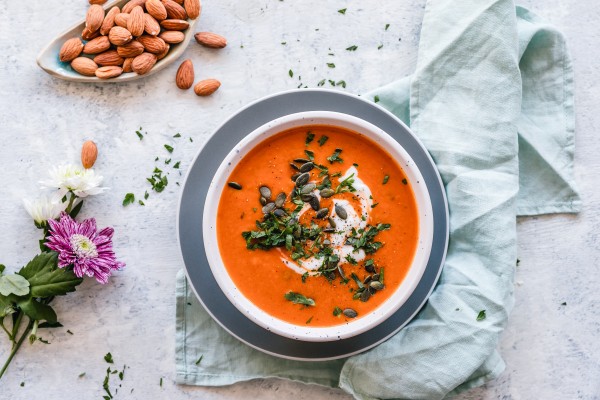 GAPS stands for Gut And Psychology Syndrome or Gut And Physiology Syndrome. The syndrome encompasses a variety of physical and mental conditions. It is based on the idea that that our digestive system holds the roots of our health; GAPS conditions stem from the unhealthy gut.

GAPS nutritional protocol aims to restore gut health by following 3 main steps:
Stop injury to the gut by removing foods that are difficult to digest and those that feed pathogens.
Add in foods that heal (meat stock, healthy fats)
Add foods that rebuild gut flora (with probiotics foods and high dose commercial probiotics).

It is probably best to illustrate how GAPS nutritional protocol may be useful with a clinical case.

A young lady in her early 20s came to see me with multiple symptoms including fatigue, recurrent migraines, abdominal bloating and pain, asthma and eczema. After taking a full history and discussing the options, we decided to start with GAPS introduction diet and 2 nutritional supplement. Luckily, she was on her summer break and her mother was willing to help her to cook. Within 8 weeks the abdominal boating and pain settled, migraines reduced in frequency and fatigue started to lift. When she went back to university, she continued on the full GAPS diet, a couple of nutritional supplements and a homeopathic remedy. During her second review, 5 months since starting the diet, she reported further improvement in her symptoms: migraine frequencies reduced further, eczema reduced and energy levels increased. She was now confided to start reducing some of the conventional medications under supervision. A year on, she remains well.

Of course, one size does not fit all. There are different variations of the the diet, including GAPS intro, full GAPS, GAPS keto amongst others. Nutritional and herbal supplements are also individualised. For some people GAPS is not needed or appropriate. Careful history and sometimes additional investigations are required to determine an optimal management plan.

If you are interested in finding out if GAPS nutritional protocol may be for you, please do not hesitate to contact the practice. If you would like to book an appointment, please call reception on 01962 856310.
You can read more about me here.